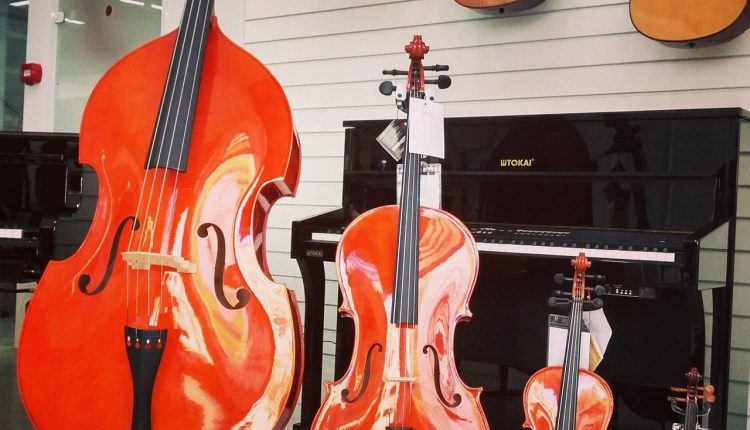 Things You Should Know Before Choosing A Violin Shop
 Being meticulous about the goods or services purchased is one of the essential characteristics that buyers should practice. It is critical to understand the value of money to avoid future disappointments after purchasing a specific item.
In this article, consumers are encouraged to make a list of things to consider when visiting a violin shop. The following are some suggestions they can think about before going to the physical store, but the final decision will be theirs.
Things You Should Know Before Choosing A Violin Shop
1.    Has a wide range of quality instruments
It is essential to check the shop if it offers various violin brands with the best quality for the customer's liking.  Aspiring musicians would most likely appreciate the opportunity to drop by in a store with a diverse selection of violins. The broader range of quality it has, the more it can attract customers.
Furthermore, the brand name is an additional factor that will encourage the customer to trust the instrument's functionality. It will depend on their level of knowledge as a musician. Beginners may be unaware of the distinctions between brands and how they affect instrument quality. As a result, regardless of the price, the violin shop must provide excellent quality items to its customers.
2.    Has trusted professional luthiers
Having trusted luthiers in a violin shop is indeed an important factor to consider. They can assist you on what type of violin and which brand you should consider based on your skills. 
In addition, it is essential to consider that the shop employs skilled luthiers who know what to do when musical instruments require repair. They make and repair instruments to know their way around and quickly assist customers with unforeseen issues.
3.    Offers warranties or refunds
As a buyer, make sure to ask the shop if they offer warranties and refunds in the event of undetected flaws in the item that is already purchased. It will benefit both the seller and the buyers. Having this level of customer service assures customers that they are in good hands and establishes the seller as trustworthy.
4.    Has good reviews 
People are increasingly reliant on online stores to purchase necessities and other items, including instruments, due to the pandemic and the continuous evolution of technology. In addition to this notion, feedback is the first thing that customers look at. When purchasing items online, there is an unexplainable level of skepticism. As a result, feedback from previous customers can help new customers trust the shop. 
5.    Has an online shop 
More so, the current situation restricts people's ability to go out and visit malls and other places. As a result, businesses can maintain an online presence to continue operations and increase sales. Online stores are also in high demand and are becoming a popular trend among consumers. It is less troublesome and less stressful. Physical stores and online websites are now essential for business ventures. It will make them available to customers, allowing them to run errands other than shopping outside.
Key Takeaways
Choosing a violin shop takes an effort to know the insides and outs it has. Customers should do their research about the shop before making a purchase. Money is important. Spend it wisely. Do not rush into buying an item without considering the things mentioned above. Be a savvy buyer because it will help in choosing the right instrument.